Summer heat is just around the corner for your Valley Park, MO home. This is an excellent opportunity to check that your windows are capable of retaining cold air inside while preventing hot air from entering your living area. The windows you choose are significant for reasons other than beauty and security. Choosing the right window type and quality makes a significant impact on both your comfort and your home's heating expenditure. If you're concerned about your windows' capacity to keep hot air out and cold air in, call our Valley Park roofing and exterior professionals for window replacement with energy-efficient windows.
In Terms of Glass and Style, There are Two Types of Windows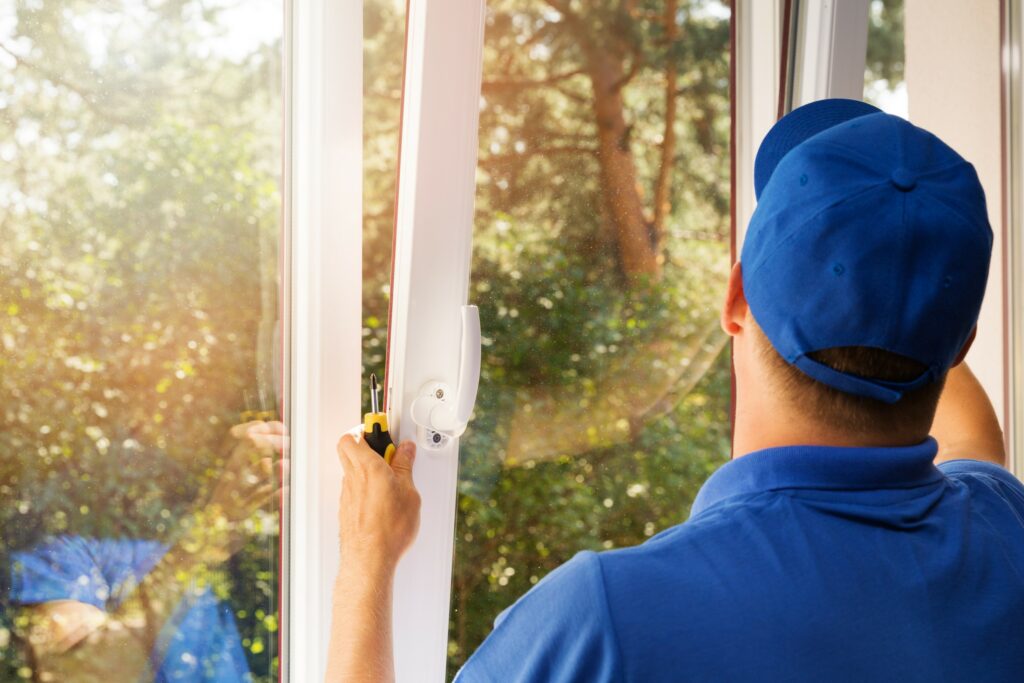 Missouri has a lot of houses with conventional window styles including double and single-hung windows. Modern homes, on the other hand, frequently include sliding and casement windows with smooth and clear sightlines. What is most important is the insulation.
In the summer, effective insulation keeps the warm air outside and the cold air inside, and vice versa in the winter. Low-E glass built with argon blocks, for example, provides significant insulation. The argon helps to keep the indoor air you paid to heat or cool where it belongs: inside.
What About the Window?
Instead of a single pane, go for double or triple-pane windows. When the temperatures drop and the winds kick up, single-pane windows just do not keep the heat inside. A metallic coating is applied to Low-E glass windows, whether they have three or two panes, in order to enhance their ability to retain heat in the home during the winter.
When it's cold outside, triple and double pane windows make sure that sunlight can get into your living space even though it's cold outside. The lesson of this story is that the greatest year-round windows include well-insulated glass that allows the sun's rays to enter while keeping the cold out.
Window Frames Are Important
Window frames are sometimes ignored since they are quite unobtrusive and are situated along the perimeter of the glass. The windows you choose should be accentuated by a cold-weather-resistant framing. After all, it is the frame of the window that allows the greatest heat to escape. The border, sill, and sash of the window frame, in particular, are likely to enable air to escape, squandering the money you paid to heat the interior of your house, company, or other structure.
Look for cold-weather windows with a composite, fiberglass, vinyl, or wood frame. The perfect mix is wood with a vinyl coating to keep the heat in your home. The use of vinyl protects the wood's integrity. Frames made of fiberglass or vinyl will also suffice, though fiberglass is more costly. Above all, it is to your best advantage to avoid aluminum frames since they do not retain heat as well as other frame materials.
Important Takeaways:
It all comes down to the windows in your home. They affect your comfort level and how much money you spend on heating each month.
Our window replacement and repair services are fast, simple, and cost-effective.
Act now, before the humid heat of summer hits, to ensure that you keep nice and cool all summer.
Your Local Valley Park Roofing Contractors Can Assist You!
Take action immediately if you are not sure about the condition of your windows as summer approaches. Our Valley Park roofing and window specialists are available to assist you in selecting the ideal new windows. We'll put in your new windows and keep you comfortable all year long.
Contact Gateway Brothers Construction now to learn more about our services and to set up a free estimate for window repair or replacement. For a free estimate, please call us at (314) 341-6352 or fill out our online contact form.